William Flageolet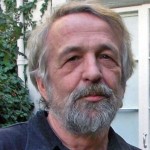 WILLIAM FLAGEOLET
INGÉNIEUR DU SON
J'ai mixé beaucoup de musiques de Georges Delerue. C'était un vrai plaisir de travailler avec lui, même s'il considérait que sa musique n'avait pas besoin d'être beaucoup remaniée au mixage. Il maîtrisait parfaitement son type de formation (une quarantaine de musiciens environ), et sa musique, naturellement acoustique, se suffisait à elle-même. On ajoutait un peu d'effet stéréophonique car il aimait beaucoup cela, et on enregistrait très vite aussi. Mais on sentait bien que l'étape suivante, le mixage, ne le passionnait pas outre mesure. Parfois, il arrivait, pressé : «Bon, William, aujourd'hui, je n'ai pas le temps, tu te débrouilles», et me chargeait les bras d'un paquet de partitions.
Mais le plus beau, c'était lors de l'enregistrement de musique pour des séquences de piano-bar. On les réalisait en général à la fin de la matinée d'enregistrement : c'était sa récréation. Il «virait» Alessandrini, son pianiste, et s'installait au clavier. Même s'il était prévu cinq minutes de musique, il jouait pendant un quart d'heure, mais nous on laissait courir la bande. Ça lui rappelait le temps de ses premières soirées dans le Paris des années quarante…
---

I mixed a lot of music by Georges Delerue. It was a pleasure working with him, even if he considered that his music did not need to be much altered in the mix. He had perfect control of his type of orchestra (approximately forty musicians), and his music, naturally acoustic, was sufficient in itself. We added a little stereo effect because he loved that, and we recorded very quickly. But the next step, mixing, did not passionate him. Sometimes, he came, in a hurry: "Well, William, I do not have time, you're taking care of it", and charged my arms with a stack of scores.
But the best part was during the recording of music for piano-bar sequences. They were generally recorded at the end of the morning sessions: it was his recreation. He "dismissed" Alessandrini, his pianist, and settled on the keyboard. Although it was planned for five minutes of music, he played for fifteen minutes, but we allowed the recorder to run. It reminded him of the time of his first nights in Paris in the forties …
TIREZ SUR LE PIANISTE | Charlie
---
Extrait de Georges Delerue : Une Vie, de Frédéric Gimello-Mesplomb - Éditions Jean Curutchet, 1998 - Reproduit avec l'aimable autorisation de l'auteur.
La version complète de l'ouvrage peut être consultée sur le site de l'auteur.