Robert Townson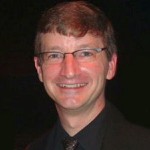 ROBERT TOWNSON
PRODUCTEUR / ÉDITEUR (VARÈSE SARABANDE)

C'est lors des sessions d'enregistrement d'Agnes Of God (Agnès de Dieu) aux Manta Sound Studios de Toronto que j'ai rencontré pour la première fois Georges Delerue. Si je me souviens bien, c'était le 10 mai 1985. La nouvelle selon laquelle il était en train d'enregistrer sa dernière partition si près de chez moi était formidable. En arrivant aux studios en retard, j'ai été immédiatement surpris par la supériorité des sons. Les membres du Toronto Symphony Orchestra et du célèbre Elmer Isle Singers éprouvaient du plaisir à être dirigés par Delerue, qui lui-même était enchanté d'être là.
Au moment de la pause, j'ai été introduit auprès du maestro par le monteur musique, Richard Stone. Immédiatement, il me mit à l'aise, heureux de me rencontrer, me remerciant d'être venu à l'enregistrement, et commença à raconter des anecdotes merveilleuses survenues lors de ses travaux en France, lorsqu'il travaillait avec des gens comme François Truffaut, Philippe de Broca, Brigitte Bardot, la liste est longue et les histoires aussi… Mais il s'excusait souvent, ne pouvant pas s'exprimer très longtemps à cause de son mauvais anglais.
Deux ans plus tard, en 1987, j'ai élaboré avec Richard Kraft les bases d'une compilation unique des enregistrements de Delerue. Trois volumes intitulés The London Sessions furent finalement enregistrés en mai 1989 (les projets comme ceux-ci, il faut énormément de temps pour les monter). C'était l'un des plus grands projets que nous avions jamais réalisé. Georges était enthousiasmé. En 1988, j'ai encore travaillé avec Delerue sur un film assez obscur, A Show Of Force, et plus récemment sur le grand succès de Bruce Beresford Black Robe. Le temps que j'ai passé avec Georges, en travaillant sur ces projets, en allant le voir, reste parmi mes plus beaux souvenirs.
Georges aimait la vie, les gens, était absolument passionné par la musique. Il reste probablement le plus sympathique et le plus chaleureux des hommes que j'ai jamais rencontré. En véritable romantique, Delerue faisait toujours ressortir la beauté de chaque film pour lequel il composait la musique. Je pense que sa musique reflète sa personnalité. Un après-midi, j'arrive à la belle maison de Georges, à Los Angeles. Après avoir évoqué quelques points commerciaux, il me demande un petit instant pour finir quelque chose. Dix minutes après, il revient et s'exclame: «Fini !». Il venait de terminer le générique de fin de son dernier film.
J'écris ce texte au lendemain de ma visite au service funéraire de Georges. Le Hollywood musical est totalement sous le choc depuis l'annonce de sa tragique disparition. De nombreuses personnes apportent chacune une anecdote sur lui, il y a aussi une grande déformation de son souvenir. Georges était le plus heureux et le plus drôle des hommes que j'ai jamais rencontré. En me remémorant tous les bons moments que nous avons passés ensemble, il est difficile de se faire à son absence, mais nous avons plusieurs raisons de lui rendre hommage, parce qu'il nous a laissé de miraculeuses, joyeuses, superbes musique, et de très bons souvenirs de lui. Que le monde est un endroit meilleur après que Georges Delerue en ait fait partie durant soixante-sept ans !
---

It was at the Agnes Of God scoring sessions at Manta Sound Studios in Toronto where I first met Georges Delerue. If memory serves me correctly it was May 10, 1985. Being such a great fan of Delerue's music, the news that he was to record his latest score so near my home was very exciting. Arriving at the studio in 'mid-cue' so to speak, I was immediately greeted by the most glorious of sounds. Members of the Toronto Symphony Orchestra and the famed Elmer Isler Singers were giving Delerue a performance he clearly was enjoying, reveling in, to be more accurate.
During a break in the session I was introduced to the maestro by music editor Richard Stone. Georges immediately made me feel at ease - how glad he was to meet me, thanking me for coming to the sessions and immediately launching into a string of wonderful anecdotes about his early days in France working with the likes of Francois Truffaut, Philippe DeBroca, Bridget Bardot, the list goes on, and so did the stories - interrupted only by the constant apologies from Georges for his poor English.
Two years later, in 1987, I, along with Richard Kraft would begin plans for the ultimate Delerue compilation recording. This wonderful three volume retrospective series which we called "The London Sessions" was finally recorded in May of 1989 (projects like these tend to spend much longer in preproduction than anyone plans on). In any event, the resultant series, I think, will forever remain one of the most important projects any of us involved will ever work on. Georges was absolutely thrilled! In 1988 I would again work with Delerue on a fairly obscure film called A Show Of Force and most recently on the highly acclaimed Bruce Beresford film, Black Robe. The time I spent with Georges, working on these and other projects, and when just visiting with him, make up some of my happiest memories.
Georges' love of life, of people, and certainly of music, was absolutely infectious. Being probably the sweetest and most gentle man I have ever met, I think his spirit is perfectly captured in the music he wrote. An unashamed romantic, Delerue always sought out the beauty in whatever film he was scoring. His ability to capture it in such an indescribable and utterly unique way made him peerless. Whether the film facing him was of the caliber of Day For Night, Jules And Jim, A Man For All Seasons and Julia or an instantly forgettable waste of time, Delerue would deliver to the producer a score more wonderful than their greatest hopes. Incidentally, Delerue's natural gift for melody and bottomless well of inspiration made him without a doubt the most expeditious composer in Hollywood. One afternoon I arrived at Georges' beautiful Los Angeles home less than an hour after a particularly exciting earthquake. After trading earthquake stories, he asked if I minded him taking a few minutes to finish something. In what seemed like no more than ten minutes, Georges remarked "Finis!" He had completely finished the end title for his latest picture!
I write this note the day after attending Georges' memorial service. The Hollywood music community is in absolute shock over such a sudden and tragic loss. But at the same time, with everyone relaying their own favorite Delerue stories, there is also a good deal of fond reminiscing going on. Georges was the happiest and funniest man I have ever met. Remembering all the good times and not being able to be with him anymore is extremely sad, but the amount of wonderful, joyous and beautiful music he left us, together with all the dear memories of him, gives great cause to celebrate. What a better place the world is after having Georges Delerue a part of it for sixty-seven years.
A SHOW OF FORCE | End Title

---
Extrait de Georges Delerue : Une Vie, de Frédéric Gimello-Mesplomb - Éditions Jean Curutchet, 1998 - Reproduit avec l'aimable autorisation de l'auteur.
La version complète de l'ouvrage peut être consultée sur le site de l'auteur.