Paul Stevelmans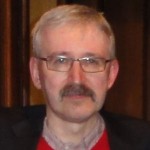 PAUL STEVELMANS
JOURNALISTE (SCORE MAGAZINE)

PROPOS RECUEILLIS EN MARS 2012
J'ai entendu pour la première fois la musique de Georges Delerue au milieu des années soixante-dix quand j'ai vu Women In Love (Love) de Ken Russell. Je connaissais le thème obsédant de cette partition dans la mesure où il avait rencontré un certain succès grâce à une reprise en 1972 par un groupe appelé Keith Beckingham & Dukes. C'était d'ailleurs une version reggae, mais même sous cette forme, la mélodie était absolument merveilleuse. Les meilleures partitions sont celles que Delerue a composées pour Jules et Jim et Le Mépris. J'ai vu ces films plus tard dans les années soixante-dix et Jules et Jim en particulier m'a impressionné. C'est toujours ma partition favorite parmi les nombreuses que Delerue a écrites. La poésie et la beauté pure de sa musique pour ce drame de François Truffaut m'ont toujours intriguées, et ce chaque fois que j'ai vu le film. Il m'a fallu de nombreuses années pour me procurer la partition. Mais tout qu'il a fait pour Truffaut était impressionnant, telles les mélodies affectueuses qu'il a composées pour Tirez sur le Pianiste, ainsi que les airs de jazz.
Un autre bon exemple de son impeccable savoir-faire est sa partition pour Il Conformista (Le Conformiste) de Bernardo Bertolucci. Avec des moyens simples, Delerue a permis une compréhension plus profonde du personnage principal et des gens qui l'entourent, les tourments solitaires du protagoniste étant magistralement stimulés par le génie de Delerue. Je me souviens très bien de son décès en 1992. J'étais triste, très triste de cette perte, mais d'un autre côté j'étais et je suis toujours très reconnaissant pour tout ce qu'il nous a laissés.
---

The first time I heard music by Georges Delerue was in the mid-seventies when I saw Women In Love by Ken Russell. I knew the haunting theme from this score as it had been a minor hit in 1972 by a band called Keith Beckingham & Dukes. That was a reggae version by the way, but even in this version, the melody was absolutely wonderful. The best scores were the ones Delerue wrote for Jules et Jim (Jules and Jim) and Le Mépris (Contempt). I saw these films later on in the seventies and especially Jules et Jim impressed me. It is still my favourite among the many scores Delerue has written. The sheer poetry and beauty of his music for this drama by François Truffaut has always intrigued me, whenever I saw the film again. It took me many years to get hold of the score. But everything he did for Truffaut was impressive, like the loving melodies he composed for Tirez sur le Pianiste (Shoot The Piano Player), also the jazzy tunes.
Another fine example of his impeccable craft is his score for Il Conformista (The Conformist) by Bernardo Bertolucci. With simple means, Delerue created a deeper personal understanding of the main character and the people he was surrounded by. The solitary feelings of the main protagonist were masterfully motivated by the genius of Delerue. I remember his passing in 1992 very well. Sad, very sad I was about his loss, but on the other hand I was and am still very grateful for what he has left us.
IL CONFORMISTA | Suite