Jean-Claude Petit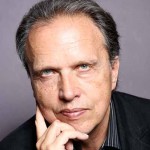 JEAN-CLAUDE PETIT
COMPOSITEUR
PROPOS RECUEILLIS EN OCTOBRE 2010 A L'OCCASION DE NOTRE ENTRETIEN AVEC JEAN-CLAUDE PETIT.

Je n'ai pas travaillé avec Georges. Je lui avais téléphoné quand j'avais vingt ans, par une relation indirecte. Il m'avait dit : «Je voudrais bien vous aider, mais j'écris tout moi-même, alors je ne peux rien faire pour vous.» Je l'ai rencontré de temps en temps et, après le succès de Jean de Florette, je me suis retrouvé au festival de Gand, il y a plus de vingt ans. Et s'est nouée une amitié entre nous deux, car Georges était un homme absolument charmant. J'ai fait un concert pratiquement en duo avec lui.
Ensuite, je suis allé à Los Angeles, après le succès de Cyrano de Bergerac, parce que des agents américains voulaient absolument que je travaille avec eux. Et quand Georges l'a su - parce que moi, je ne voulais pas lui dire que j'étais à Los Angeles, où il habitait à l'époque - il m'a invité. Il a exigé que j'aille chez lui. Il m'a offert à dîner, j'ai dormi chez lui… C'était un type extraordinaire.
Jusqu'à la fin de sa vie, il me téléphonait au moins une fois tous les quinze jours pour me demander si ça allait. Je l'ai eu au téléphone jusqu'à sa mort, la dernière fois une semaine avant son décès, par une circonstance extraordinaire. Il faisait un film dont je ne me rappelle plus le titre, que l'on m'avait proposé (Man Trouble - NDLR). Je l'avais refusé parce que je travaillais sur les films d'Henri Verneuil, Mayrig et 588 Rue Paradis. Et il m'a dit : «Oh là là ! Heureusement que tu ne l'as pas fait ! Je rame ! Ça fait trois fois que je le recommence ! Ils sont infernaux ! Le film n'est pas bon ! Je suis épuisé !» Une semaine après, j'ai appris qu'il était décédé… Il y a eu quelque chose d'un petit peu étrange, une vraie relation entre nous, en tous cas…
---

I never worked with George. When I was twenty years old, I phoned him, using an indirect relationship. He told me: "I would like to help, but I write everything myself, so I can't do anything for you." I met him once in a while and after the success of Jean de Florette, I went to the Ghent festival, more than twenty years ago. And then a friendship developed between us, because Georges was an absolutely charming man. I did a concert, practically a duet, with him.
Then, after the success of Cyrano de Bergerac, I went to Los Angeles because american talent agents wanted me to work with them. And when George found out - because I did not tell him that I was in Los Angeles, where he lived - he invited me. He asked me to come to his home. He offered me dinner, I slept there… He was a great guy.
Until the end of his life, he called me at least once every two weeks to ask me if I was alright. I got him on the phone until the last week before his death, by an extraordinary circumstance. I had been proposed a film, I cannot remember the title (Man Trouble - Ed). I had refused because I was working on Henri Verneuil's movies, Mayrig and 588 Rue Paradis. And he said: "Oh dear! Luckily you did not accept this movie!  That's the third time I start over! They are terrible! The movie is not good! I'm exhausted!" A week later, he died… There was something, a real relationship between us, anyway…
RICH IN LOVE | Suite