IFMCA Annual Awards 2011 : les nominations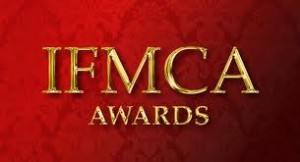 Traditionnellement, les mois de janvier et de février sont également ceux des paillettes et des tapis rouges. Le milieu cinématographique vit ainsi au rythme des nominations et récompenses un peu partout dans le monde, des palmarès qui permettent de tirer d'ultimes bilans de l'année qui s'est achevée, avec en point de mire la grande cérémonie des Oscars qui se tiendra le 26 février prochain.
Le petit monde de la musique pour l'image n'échappe pas à la règle. Pour la huitième fois consécutive, l'International Film Music Critics Association (IFMCA), constituée de journalistes et critiques spécialisés, vient elle aussi de rendre publique sa liste de partitions et de compositeurs nominés pour l'année 2011.  Parmi ceux-ci, John Williams s'impose comme prévu en récoltant pas moins de sept nominations.
Côté français, outre la présence du très prolifique Alexandre Desplat dans les catégories meilleur compositeur et meilleure partition pour un film fantastique avec Harry Potter And The Deahtly Hallows - Part 2 (Harry Potter et les Reliques de la Mort - partie 2), c'est bien entendu et surtout Ludovic Bource qui, grâce à son unique mais très remarquée composition pour The Artist, engrange trois belles nominations dont celles, à la fois, de meilleur compositeur et de meilleure révélation de l'année. Cette dernière est bien sûr liée à cette toute jeune reconnaissance internationale dont il bénéficie désormais puisque Ludovic Bource n'est plus, depuis 2006 et le premier revival d'OSS 117, un inconnu pour le public français.
Verdict pour les quinze categories retenues le 23 février prochain.
LES NOMINATIONS 2011
---
MEILLEURE PARTITION DE L'ANNÉE
MEILLEUR COMPOSITEUR DE L'ANNÉE
RÉVÉLATION DE L'ANNÉE
MEILLEURE PARTITION (DRAME)
MEILLEURE PARTITION (COMÉDIE)
MEILLEURE PARTITION (ACTION / AVENTURES / THRILLER)
MEILLEURE PARTITION (FANTASY / SCIENCE-FICTION / HORREUR)
MEILLEURE PARTITION (ANIMATION)
MEILLEURE PARTITION (DOCUMENTAIRE)
MEILLEURE PARTITION (TÉLÉVISION)
MEILLEURE PARTITION (JEU VIDÉO)
MEILLEURE SÉQUENCE MUSICALE DE L'ANNÉE
MEILLEURE RÉÉDITION OU INÉDIT DE L'ANNÉE
MEILLEUR RÉENREGISTREMENT DE L'ANNÉE
MEILLEUR ÉDITEUR DE L'ANNÉE
Pour en savoir plus : International Film Music Critics Association