IFMCA Annual Awards 2011 : le palmarès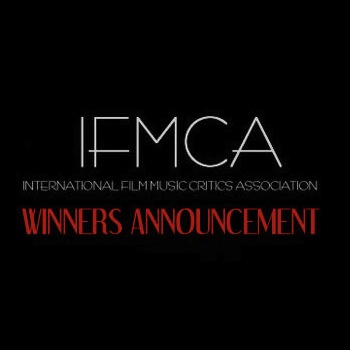 Cinq récompenses, rien de moins. L'année 2011 aura donc été pour les membres de l'International Film Music Critics Association (IFMCA) avant tout celle de John Williams, consacré meilleur compositeur de l'année. C'est évidemment loin d'être une surprise, mais il faut bien reconnaître que le plébiscite est on ne peut plus clair et sans appel. C'est notamment l'émotion de War Horse (Cheval de Guerre) qui remporte le plein de suffrages, obtenant entre autres le titre très convoité de partition de l'année que Williams avait précédemment emporté, en 2005, grâce à Memoirs Of A Geisha (Mémoires d'une Geisha), tandis que The Adventures Of Tintin : The Secret Of The Unicorn (Les Aventures de Tintin : le Secret de la Licorne) rafle celui de meilleure partition pour un film d'animation.
Comme il ne fait décidément pas bon pour un compositeur d'être nommé aux côtés du maître hollywoodien (ce dernier remportant en effet le titre dans toutes les catégories où ses partitions concouraient), on cherchera ailleurs les autres personnalités musicales de l'année : Christopher Young qui se distingue au rayon comédie, Michael Giacchino qui survole une fois de plus le cinéma fantastique, et même Cliff Martinez dont la singulière contribution pour Drive n'a ici pas été oubliée. Pour la seconde année consécutive, la compositrice Pinar Toprak voit l'une de ses partitions récompensée, cette fois dans le domaine du documentaire. Côté télévisuel, c'est le jeune et talentueux espagnol Arnau Bataller qui décroche le titre tandis que Joe Hisaishi marque quant à lui de son empreinte le monde vidéo-ludique.
Mais c'est bien sûr de la catégorie révélation de l'année que retentira le cocorico de circonstance pour nous autres, béophiles français : si la partition pour The Artist, une fois n'est pas coutume en ce début d'année 2012, échoue à ramener pour elle-même une seule distinction, elle vaut à son auteur Ludovic Bource, plus qu'une reconnaissance internationale qui lui est de toute façon déjà acquise par ailleurs, le plaisir de recevoir de précieux encouragements et de voir placer en lui la confiance d'une majorité de passionnés pour les années qui viennent. Nul doute que l'intéressé appréciera.
L'édition discographique est également à l'honneur au sein de chaque palmarès de l'IFMCA. Si La-La Lands Records est ainsi nommé label de l'année grâce à la constance et la grande qualité de ses parutions, c'est par contre presque in extremis que Tribute Film Classics reçoit le prix du meilleur réenregistrement grâce à leur unique titre, longtemps annoncé, et sorti finalement assez discrètement dans les derniers jours du mois de décembre. Autre curiosité compte tenu du nombre de rééditions nouvellement disponibles, c'est finalement la coûteuse boîte à musique de Warner Bros célébrant les 25 ans de la collaboration Burton/Elfman qui se voit consacrée meilleure édition d'archive : un résultat qui à l'allure d'une petite surprise lorsqu'on sait les turpitudes qui ont accompagné la parution dudit objet dont le contenu lui-même n'a, au bout du compte, pas forcément convaincu les admirateurs les plus acharnés qui n'ont pas hésité à casser leur tirelire.
Enfin, signalons qu'un prix spécial a été décerné à l'enregistrement caritatif intitulé Symphony Of Hope : The Haïti Project, une œuvre collective initiée par Christopher Lennertz et qui a réuni pas moins de vingt-cinq compositeurs venus du cinéma, de la télévision et du théâtre, parmi lesquels Nathan Barr, Bruce Broughton, Dave Grusin, Marvin Hamlisch, Brian Tyler, Christopher Young…
NOMINATIONS ET RÉCOMPENSES 2011
---
MEILLEURE PARTITION DE L'ANNÉE
MEILLEUR COMPOSITEUR DE L'ANNÉE
RÉVÉLATION DE L'ANNÉE
MEILLEURE PARTITION (DRAME)
MEILLEURE PARTITION (COMÉDIE)
MEILLEURE PARTITION (ACTION / AVENTURES / THRILLER)
MEILLEURE PARTITION (FANTASY / SCIENCE-FICTION / HORREUR)
MEILLEURE PARTITION (ANIMATION)
MEILLEURE PARTITION (DOCUMENTAIRE)
MEILLEURE PARTITION (TÉLÉVISION)
MEILLEURE PARTITION (JEU VIDÉO)
MEILLEURE SÉQUENCE MUSICALE DE L'ANNÉE
MEILLEURE RÉÉDITION OU INÉDIT DE L'ANNÉE
MEILLEUR RÉENREGISTREMENT DE L'ANNÉE
MEILLEUR ÉDITEUR DE L'ANNÉE
Film Score Monthly
Intrada
La-La Land Records

MovieScore Media
Varèse Sarabande
PRIX SPÉCIAL

Symphony Of Hope : The Haïti Project
Pour en savoir plus : International Film Music Critics Association